19 green Nordic shares
It is difficult to find an analyst who does not recognize the investment potential of the green transition. At least in the long run. The question is not whether you should invest, but rather which stocks to buy and when?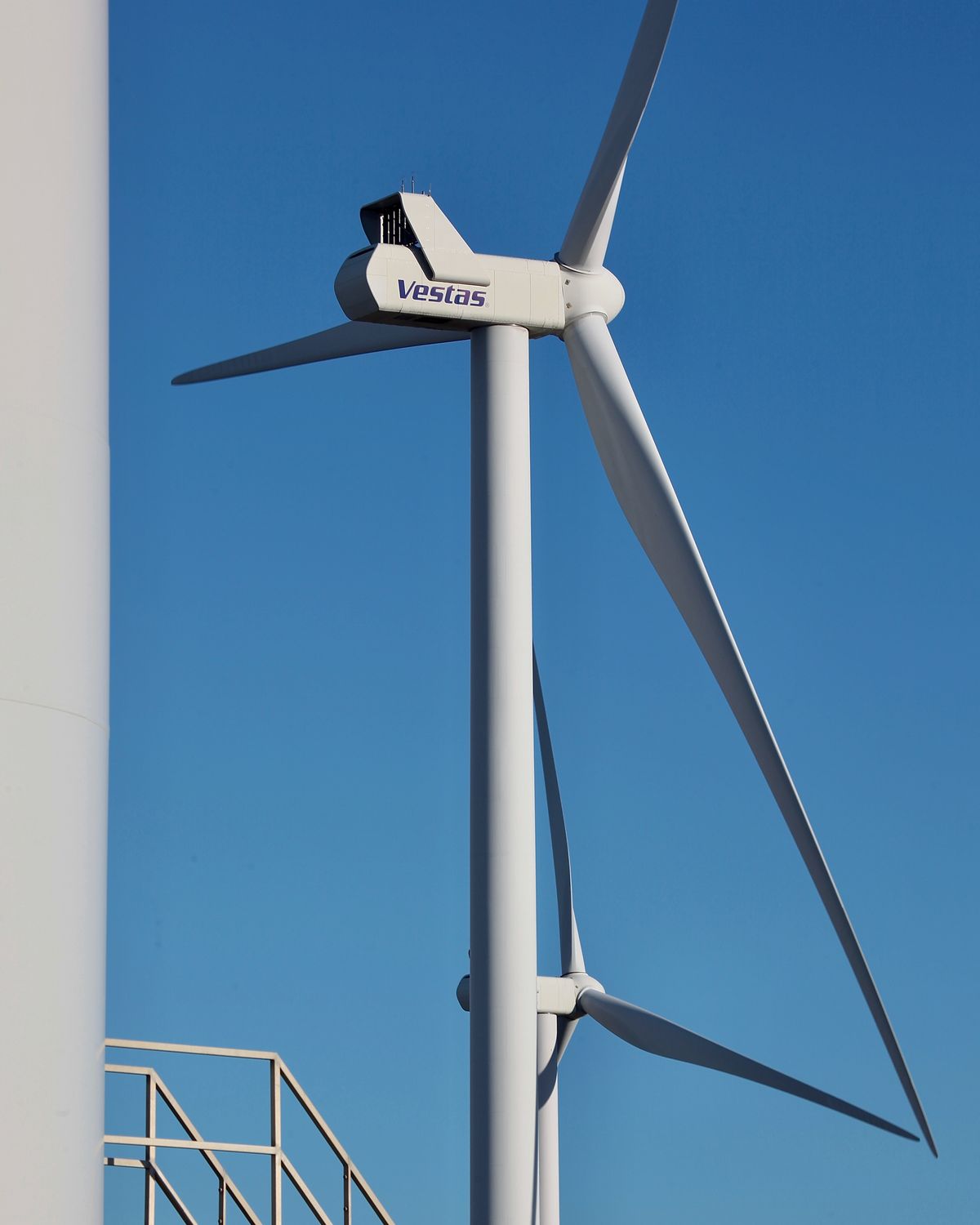 Okay. The stock market has previously been more in the green. But precisely the massive price drops over the past year and a half could be a good reason to position yourself on a handful of green stocks. Or more. As always, it is extremely good advice to spread your risk.
Here I have listed 18 Nordic, green shares that I myself or my daughters have in our portfolios (or have an eye on), as well as one we will probably never own:
Vestas
Let's start with Vestas, that I personally, based on the group's West Jutland roots and the fact that the Vestas turbines are the very image of the green transition consider a must have. The current performance is not impressive, but in the long term, Vestas should get its earnings and business under control.
Ticker: VWS.
---
Hexicon
Another company on offshore wind is the Swedish Hexicon, that builds floating platforms for twin mills; a construction that for example would be absolutely brilliant for equipping the northern half of Ringkøbing Fjord with turbines. The stock should not take up much space in a portfolio, but with the planned Northern European expansion of offshore wind, there is clearly potential.
Ticker: HEXI.
---
NKT
Many may not think of NKT as a green company, but consider how we will ever be able to implement a green transition (and total electrification) without cables and wires . . . The operation is solid, and the growth prospects large, as in . . . large.
Ticker: NKT.
---
Ørsted
"Our vision is to create a world that runs exclusively on green energy," writes Ørsted, and then the track is chalked up. Today, the company is trimmed and ready for future capital expansions, as the need for investment in new offshore wind farms, energy islands and other green energy projects becomes apparent.
Ticker: ORSTED.
---
Cloudberry Energy
Cloudberry Energy is a (still) relatively small Norwegian energy company that operates within wind and hydropower. The company has a very clear and sharply cut esg profile, and works with a view to future generations. Both my girls have the stock.
Ticker: CLOUD.
---
Ocean Sun
Norwegian Ocean Sun has developed a system with floating solar panels, mounted on a plastic membrane, which makes them somewhat less sensitive to waves and wind. The panels can be laid out at dams near existing hydropower plants where the infrastructure already exists. A technology that absolutely has its justification.
Ticker: OSUN.
---
Nel
Also Norwegian Nel works with green hydrogen in all parts of the process, from electrolysis to tank plants. Ptx (power-to-x) is going to play a key role if we are to really succeed in the green transition of the coming decades and Nel could very well be one of the players who ends up a winner. A stock I'll probably end up picking up.
Ticker: NEL.
---
Powercell
Gothenburg-based Powercell was originally started as a research project under Volvo back in the 90s, and then separated as an independent company in 2008. The company produces fuel cells that convert hydrogen into heat and electricity, with no emissions other than clean water.
Ticker: PCELL.
---
Quantafuel
Quantafuel is the company behind the PTL plant (plastic-to-liquid) in Skive, which since 2020 has been the first in the world to process mixed plastic waste from Danish households for recycling in the chemical industry. The world is drowning in plastic and Quantafuel's technology can potentially utilize the outdated plastic that otherwise cannot be recycled in the traditional way.
Ticker: QFUEL.
---
Rockwool
Stock analyst Lau Svenssen has very aptly called Danish Rockwool one of the best green stocks. Energy optimization makes more sense than ever and building insulation is one of the lowest-hanging fruits when it comes to reducing the consumption of precious kWh, in both cold and warm climate zones. Add to that the fact that Rockwool has a unique technology, builds its own factories, and runs the company with incredible discipline. Rockwool is both my daughters' largest position and personally I fully support the retention of the company's activities in Russia. In short, a stock worth picking up at the current level.
Ticker: ROCK/B.
---
Ferroamp
It is not without challenges to convert the electricity grid to decentralized, green energy production and a multiplied consumption. Swedish Ferroaamp develops intelligent solutions for storing power and equalizing and optimizing power consumption in individual companies and households. A huge business potential.
Ticker: FERRO.
---
Nibe Industrier
Swedish Nibe Industrier produces highly efficient energy technology, such as heat pumps and district heating units.The vision is to "create world-class sustainable energy solutions," and with its many years of experience and solid operations, Nibe is well positioned for the challenges ahead.
Ticker: NIBE/B.
---
Green Mobility
The congestion, and the fact that it is often close to impossible to find parking spaces in the center of the larger cities, makes car sharing particularly relevant. Perhaps you already know Danish GreenMobility from Copenhagen or Aarhus. The company is also rolling out its green shared electric cars in a number of larger Dutch, Belgian, Swedish and Finnish cities, where they form a flexible and affordable supplement to public transport. A business model geared for the coming decade and a stock you need to have in the portfolio.
Ticker: GREENM.
---
Zaptec
While we're talking about electric cars, check out the streamlined charging stations and the cool app from Norwegian Zaptec. Charging solutions with a convincing design and a functionality that in my eyes beat the competitors by several lengths. The stock is down by a good third since the new year and looks like an okay buy.
Ticker: ZAP.
---
Tomra Systems
2022 has also been a tough stock market year for Norwegian Tomra Systems, that makes sensor-based technology for, among other things, the recycling of packaging and plastic waste. Automated and efficient handling and sorting is the first link in the chain when we have to access our so-called waste as a usable resource in the future. The company has great and imperative growth potential.
Ticker: TOM.
---
Re:NewCell
From glass and packaging to recycling textile fibres. The fashion industry is as far from sustainable as you can get and one of the obvious solutions is of course to recycle the fibers from discarded clothing. Re:NewCell have developed a product called Circulose®, thar are sustainable, regenerated cellulose fibers made from textile waste.
Ticker: RENEW.
---
Spinnova
Maybe you've already heard the name Spinnova? The Finnish company has recently launched collaborations with both Adidas and the H&M brand Arket, and the sustainable textile fibers produced from wood and waste, may well be on the verge of a real breakthrough.
Ticker: SPINN.
---
Novozymes
Danish Novozymes produces, as the name suggests, bioindustrial organisms and enzymes. Some might call it an insinuation to label the company as green, but whether we like it or not, with close to 8 billion people on planet Earth, we need to find sustainable alternatives to traditional, industrial food production.
Ticker: NZYM/B.
---
Oatly
And then let's get the tension unleashed: Not because the company doesn't have potential, and not because the product isn't innovative, but personally I just like old-fashioned, fat dairy products so much that Oatly with its innovative oat products is not a stock I can see myself in.
Ticker: OTLY.