During 2020, our local district heating company Hvide Sande Fjernvarme expanded its climate-friendly, green setup, which already included wind turbines, electric boilers and solar collectors, with a heat pump system supplied by ICS and Tjæreborg Industri. The energy collectors are located on Troldbjergvej, while the compressor part of the plant is located in a new boiler hall, next to the existing heating plant.
After having designed Hvide Sande Fjernvarme's new logo, I was asked if I could make a proposal for a new and friendlier facade, better in line with the green and sustainable heat production than the concrete elements in which the building was originally erected.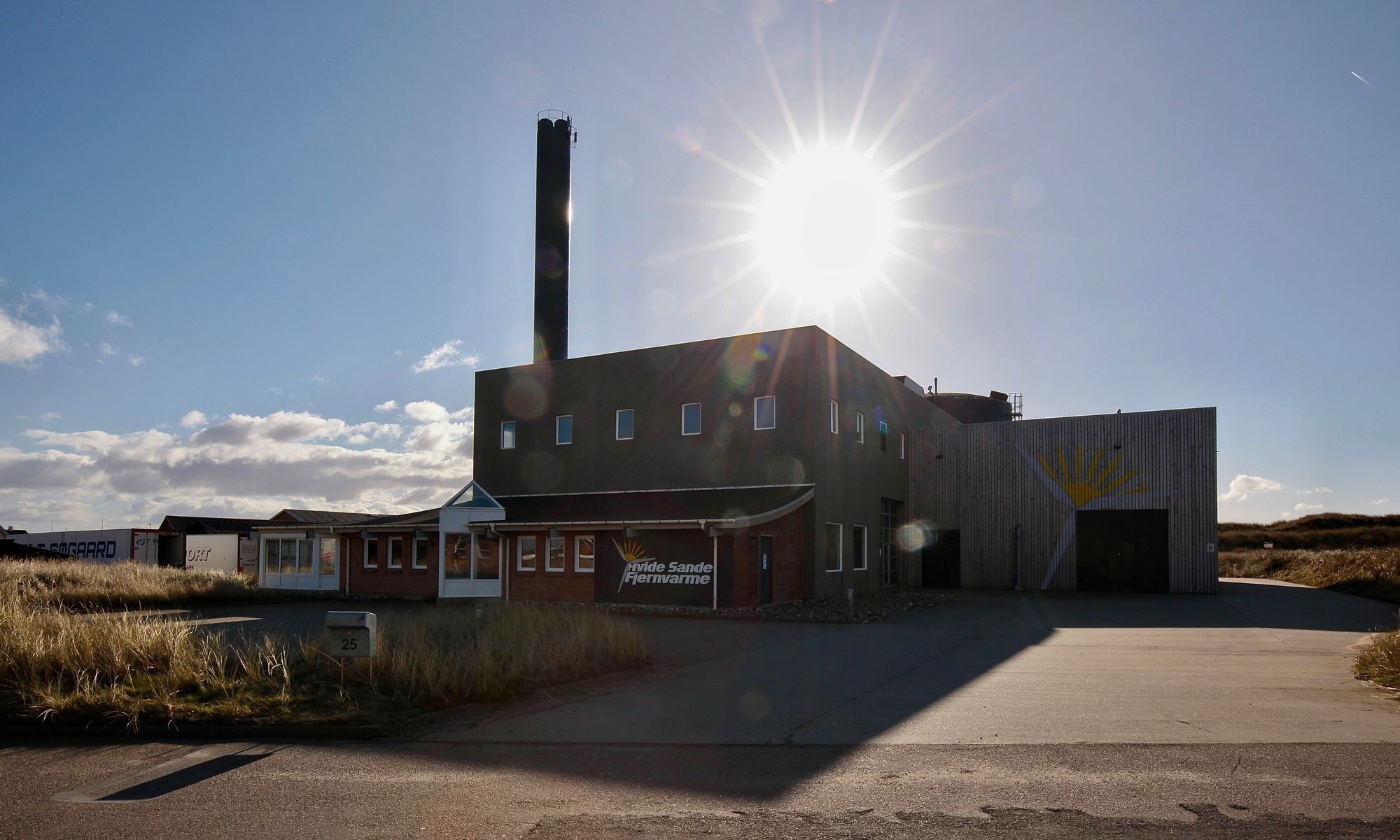 The boiler hall's facades to the west and north make up a total of 268 square metres, I single-handedly had the pleasure of cladding with Thermowood from Moelven. I choose Thermowood because of the wood's resistance to rot and fungus, as well as the expected white-grey patination.