The wood for the trees
A canvas in my 2023 favorite format 4:5. The painting has changed character countless times and the layers and overpaints bear witness to the struggle that motivates me to spend all these hours in the studio; trying to depict that exact conflicting, remarkable energi flow we as living beings are.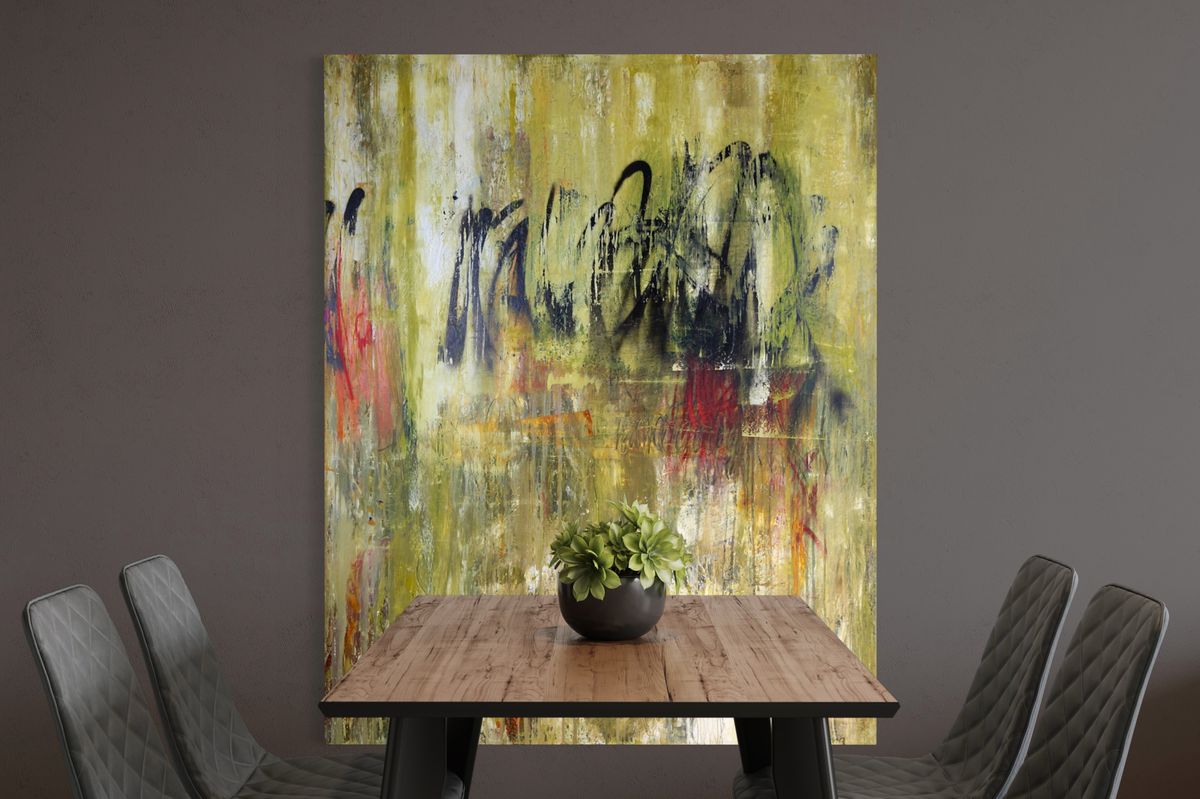 Entitled The wood for the trees, this canvas is quite literally a depiction of my painting process: The result of a month-long struggle with a stubborn image that has slowly taken shape and found itself. What you see is plastered layers of both acrylic and oil paint, and abrupt arm movements so unmistakably me that for most of my adult life I would have been ashamed to show them off.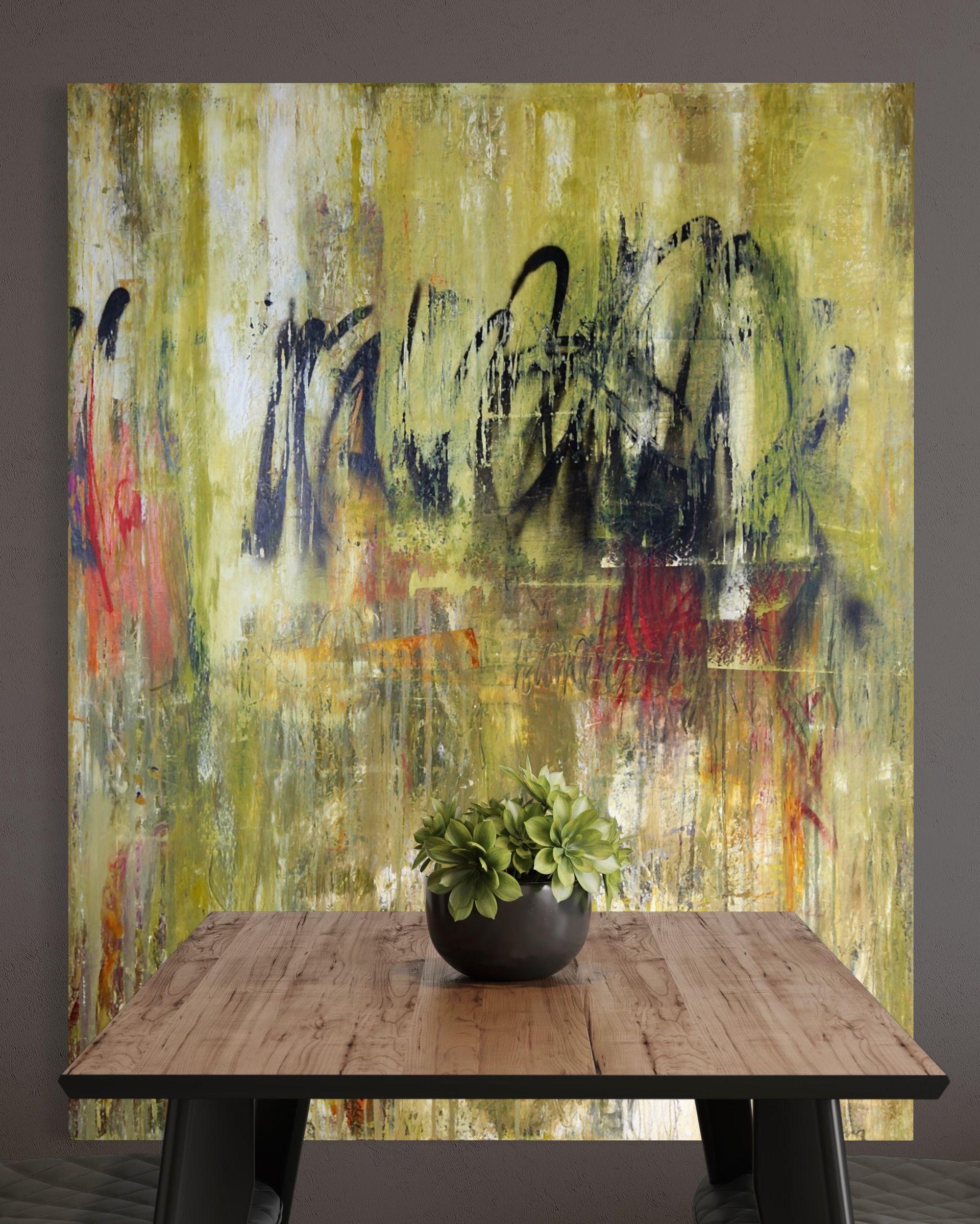 What you see is me presenting myself in all honesty.
This painting has taught me to stand up and say "here I am, this is how I am screwed up and this is how I feel at this moment, regardless."
Like too many others I've always wanted to look like everyone else and never really been comfortable just being me. I've looked everywhere for my own style, without ever just stopping and looking inside. I have struggled and been frustrated and set my own marks and still managed to overlook the obvious: Style is not something you assume, but a revelation, expression and refinement of something that is already there.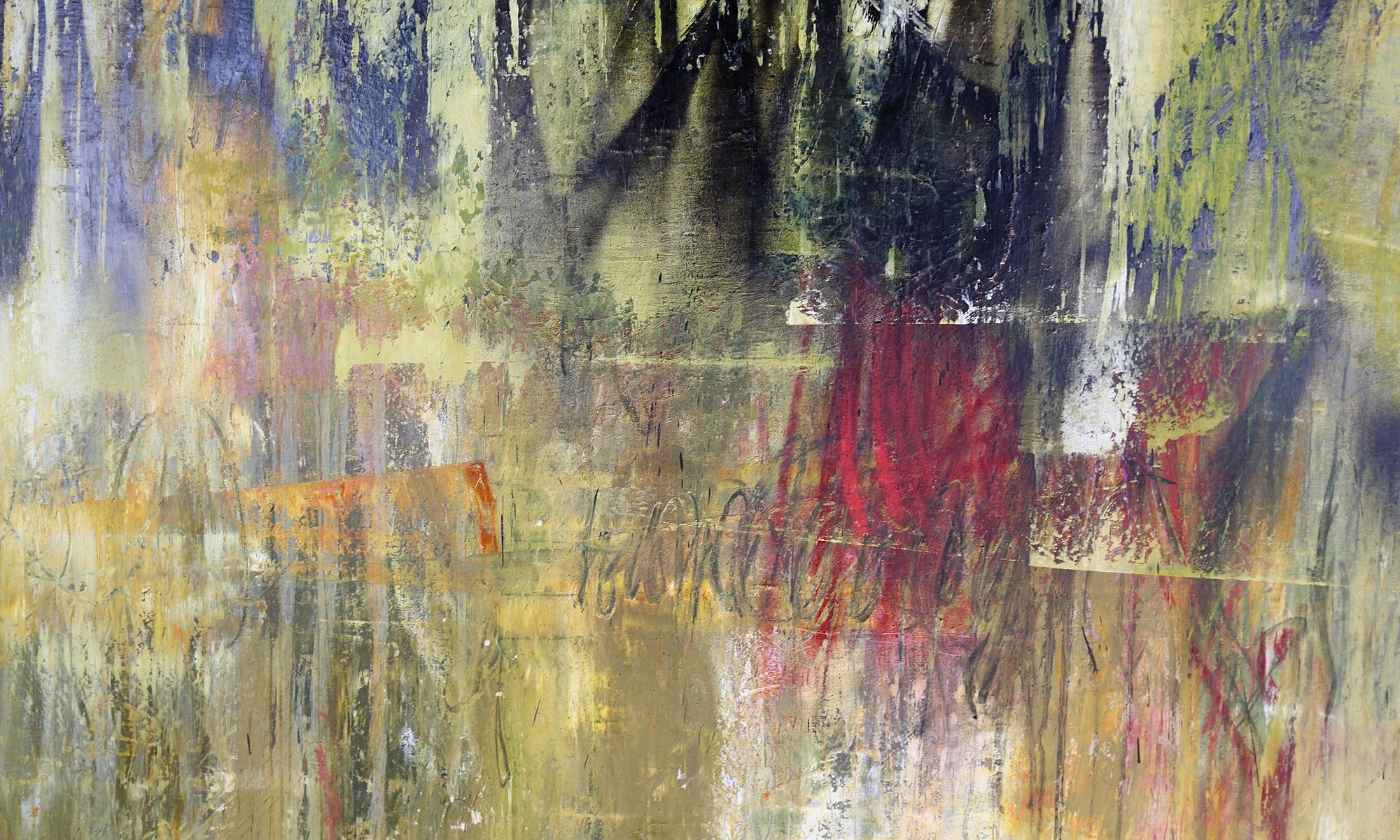 Still. As the saying goes, we often just don't see the wood for the trees
Brushstrokes and color can camouflage most things, but can also be used for the exact opposite. If painting is to make sense and be more than mere decoration, it must be honest.
So. This is what a picture I have painted looks like.
Precisely and unmistakably.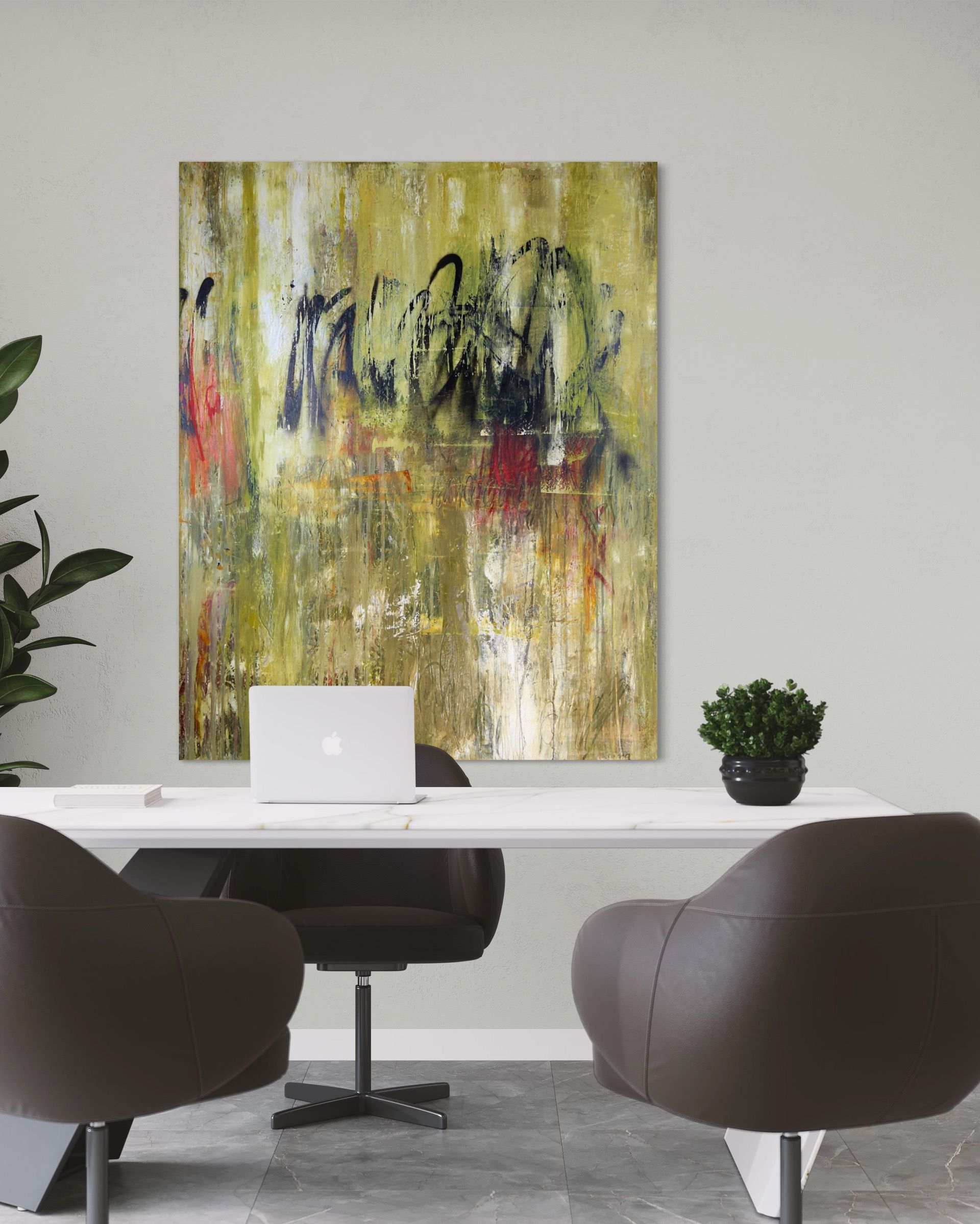 This painting is me declaring to the world that "here I am, this is how I am screwed up and this is how I feel at this moment, regardless."
The energy and strokes here mimic my movements, and the color palette in the painting is exactly out of my head: Withered, washed-out shades of green, broken up by red and orange oil chalk, which resonates with both Tysk'havnen where the picture is painted and the introspective, playful kind of jazz I typically listen to while painting.