Honestly, my first experiments with rust oncanvas bristled in all directions. A few times it went fairly well, but most of the time it ended up looking just terrible.
One day I got so frustrated with my own lack of skill that I frantically started spraying the 3 canvases I was working on with orange, red and pink abstracts. 2 of them with less luck, but the third one—this one—I immediately sensed had something.
After some fiddling with charcoal and chalk, I gave it a title. As you know, even a blind hen will occasionally find a grain. If she bothers to get up every morning and keep looking, that is.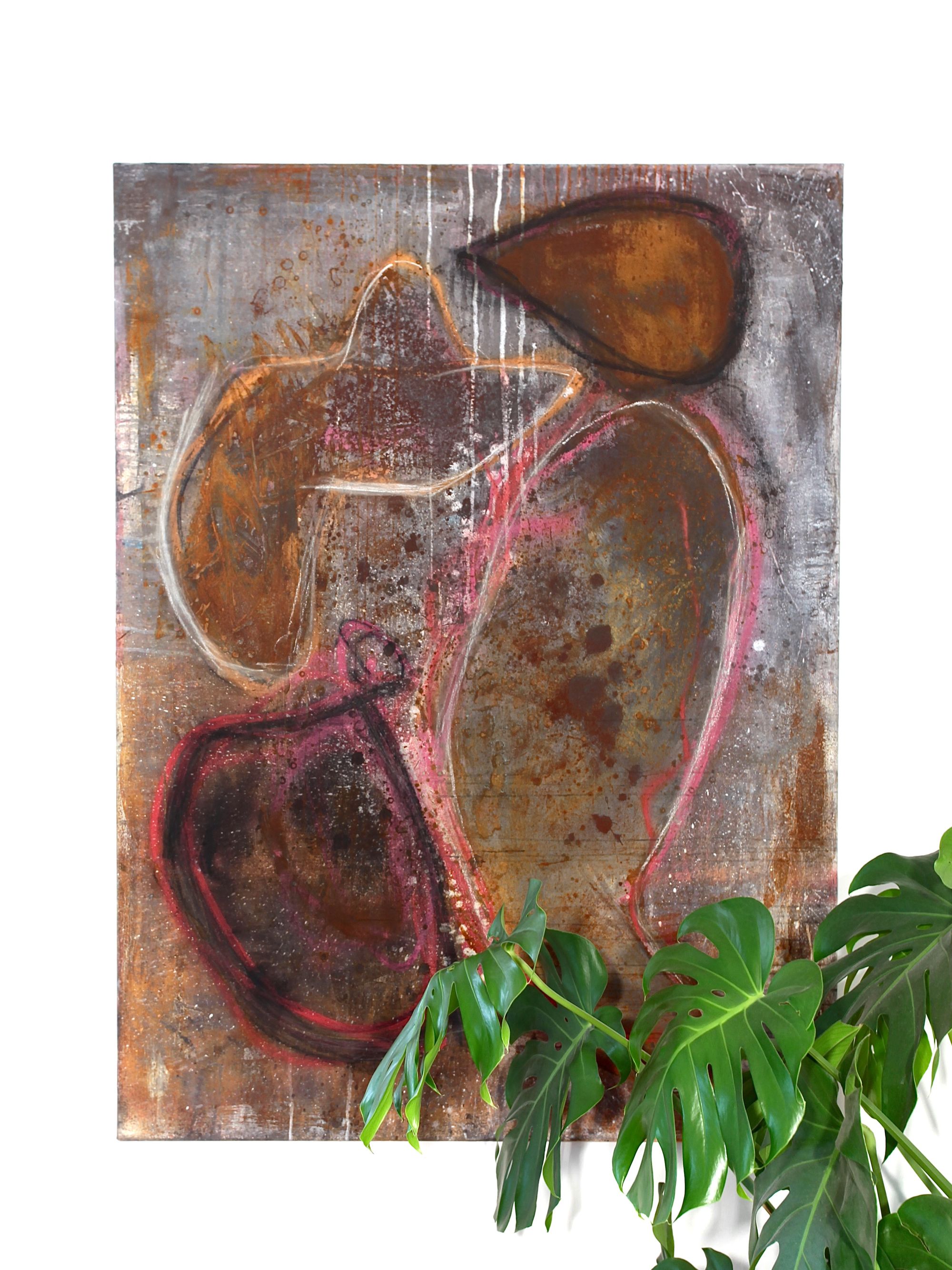 After having the painting hanging in our own living room for a good year, I felt okay about sending it out into the world. It now hangs in a private home on Zealand.