Our local baker Martin had an issue in the bakery, where there was too much noise from the production area, both acoustically and visually. The solution was a series of wooden slats, mounted in the high clearings between the shop and the bakery itself.
The slats are sawn from recycled packaging wood, used for wind turbine parts shipped home from China. After heat treatment, painting and patination, the slats are ground down and treated with beeswax: a pure natural product that emphasizes the grain of the wood and at the same time hardens the surface. The patination and wax treatment highlight saw marks and grain patterns, and add character to the wood.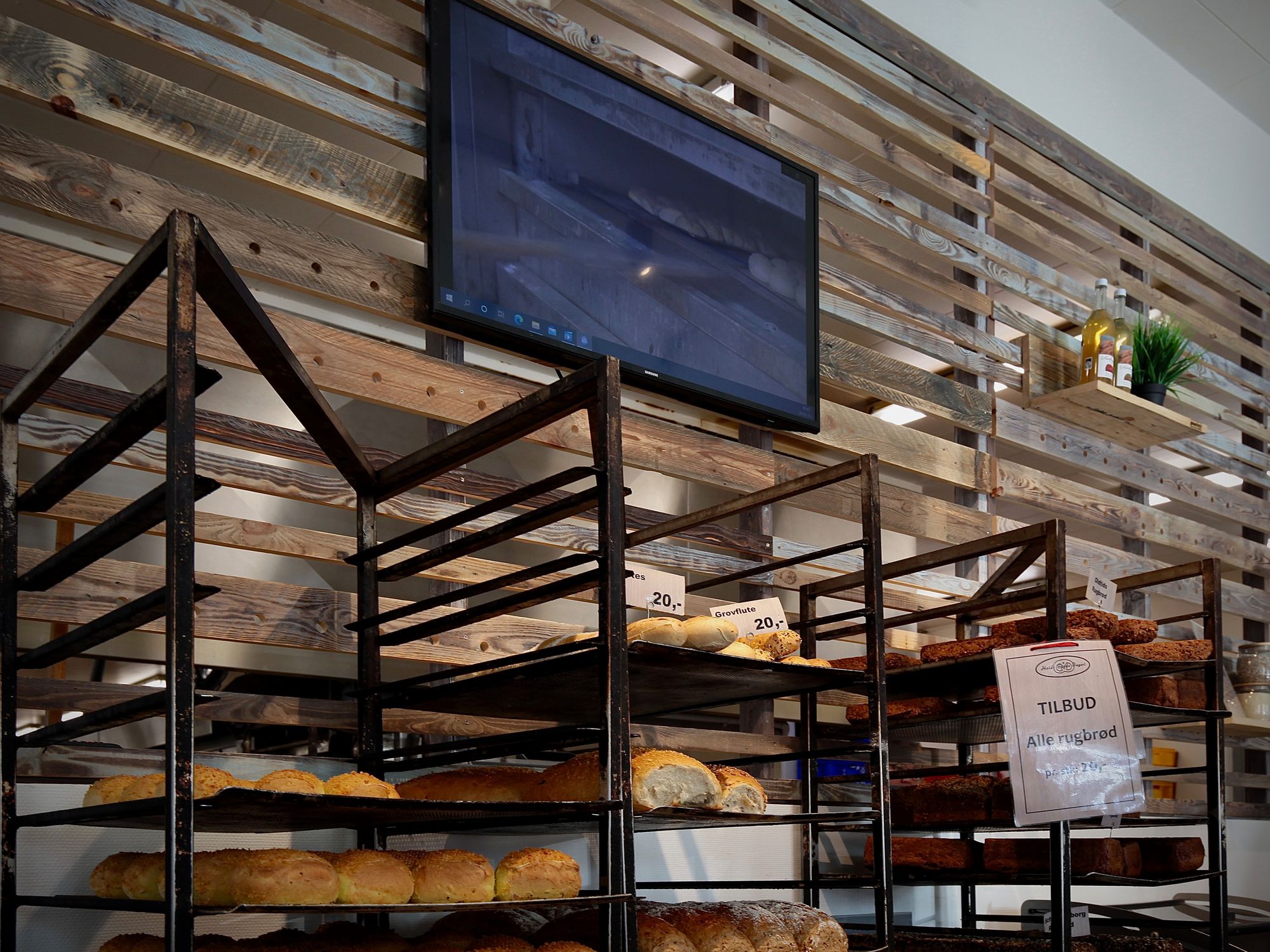 The slats are designed so that they give the illusion of a wall, even though you can easily see through. The small shelves can be rearranged and moved around at will.