Hvide Sande Røgeri chose to take advantage of the corona shutdown in the first months of 2021 and assigned me to redecorate the restaurant and banquet room.
My initial idea was to build the new buffet counter like the side of a blue and slightly worn Hvide Sande fishing boat, and to emphasize the maritime atmosphere with black and white mood photos from Æ Tysk'havn.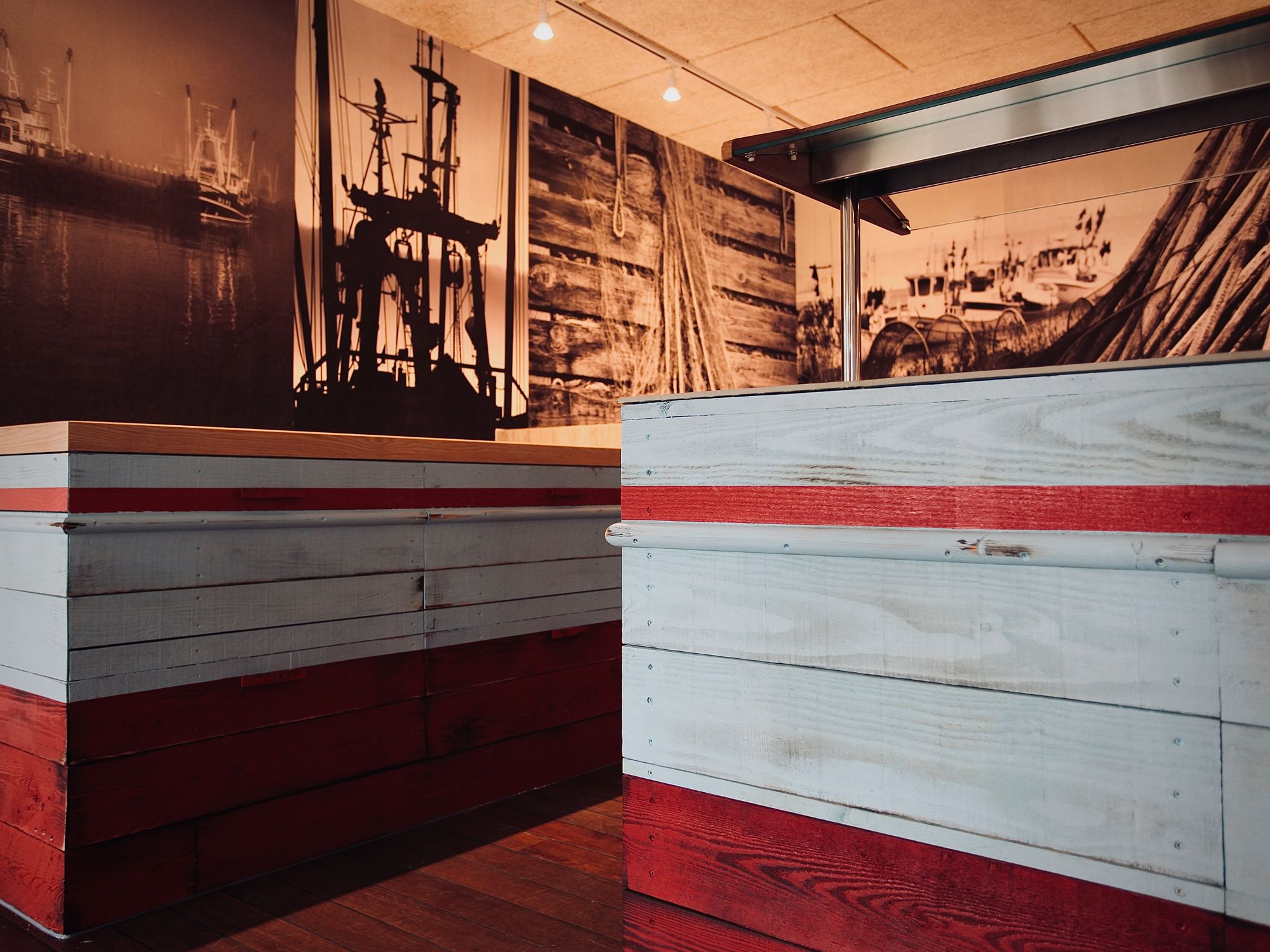 The salad bar and the 3 supporting columns in the room were given the same cladding. At one point, one of the owners suggested making a canopy for the bar, shaped like the cap shadow of an old wheelhouse, and suddenly it all came together.
After finishing the main restaurant I got the chance to redesign the banquet room in the same maritime style but a different color scheme a few months later.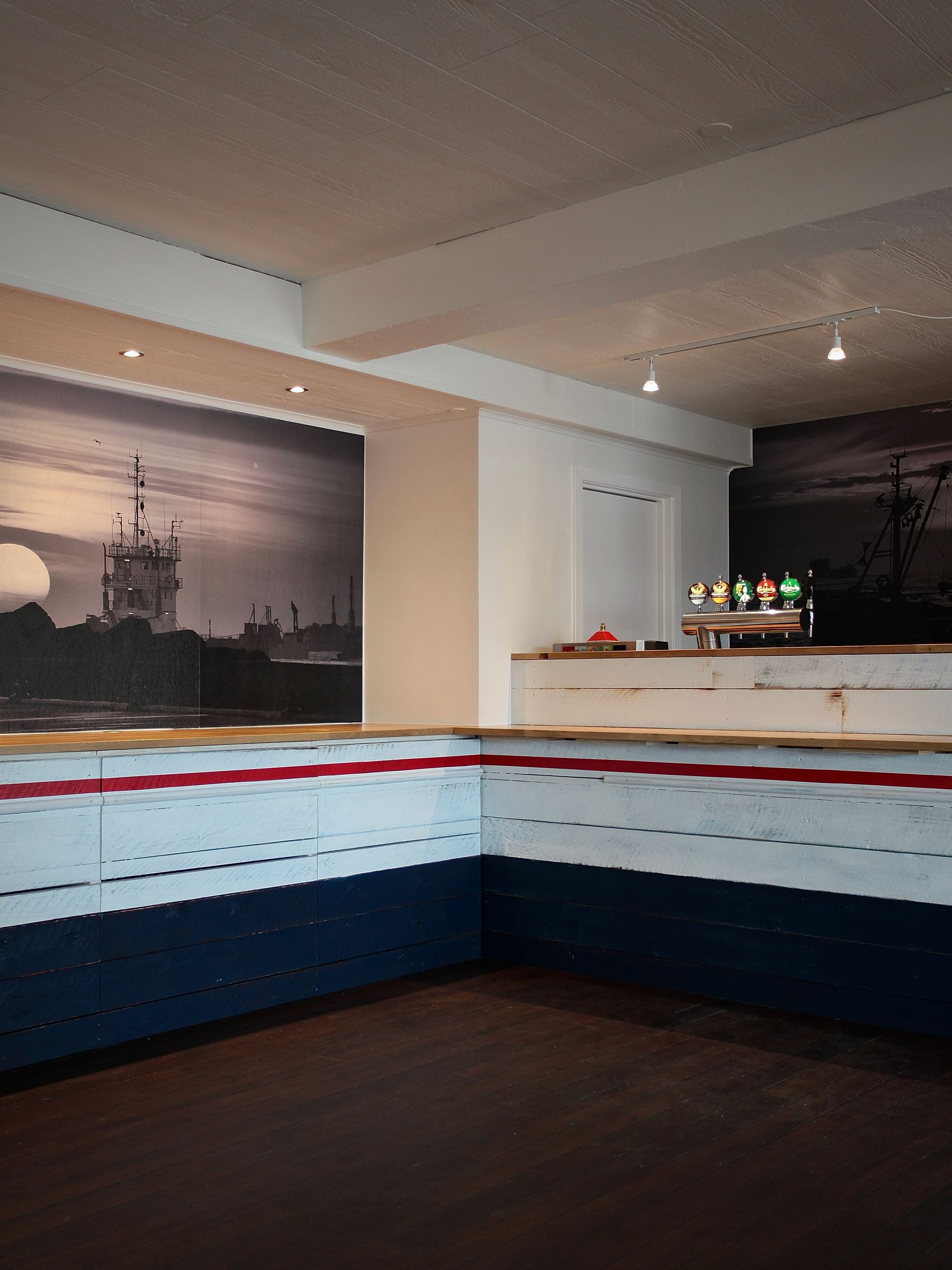 So, like the style or not, the new interior at least exudes authenticity; worn and tarred woods . . . and quite frankly: if not in Hvide Sande, where?! ⚓