Our local surf café rhymes with both reggae rhythms, sandy beach and ice-cold beer after the day's surf session. In the spring of 2021, I was asked to design and build a new corner lounge, preferably with the use of burnt wood.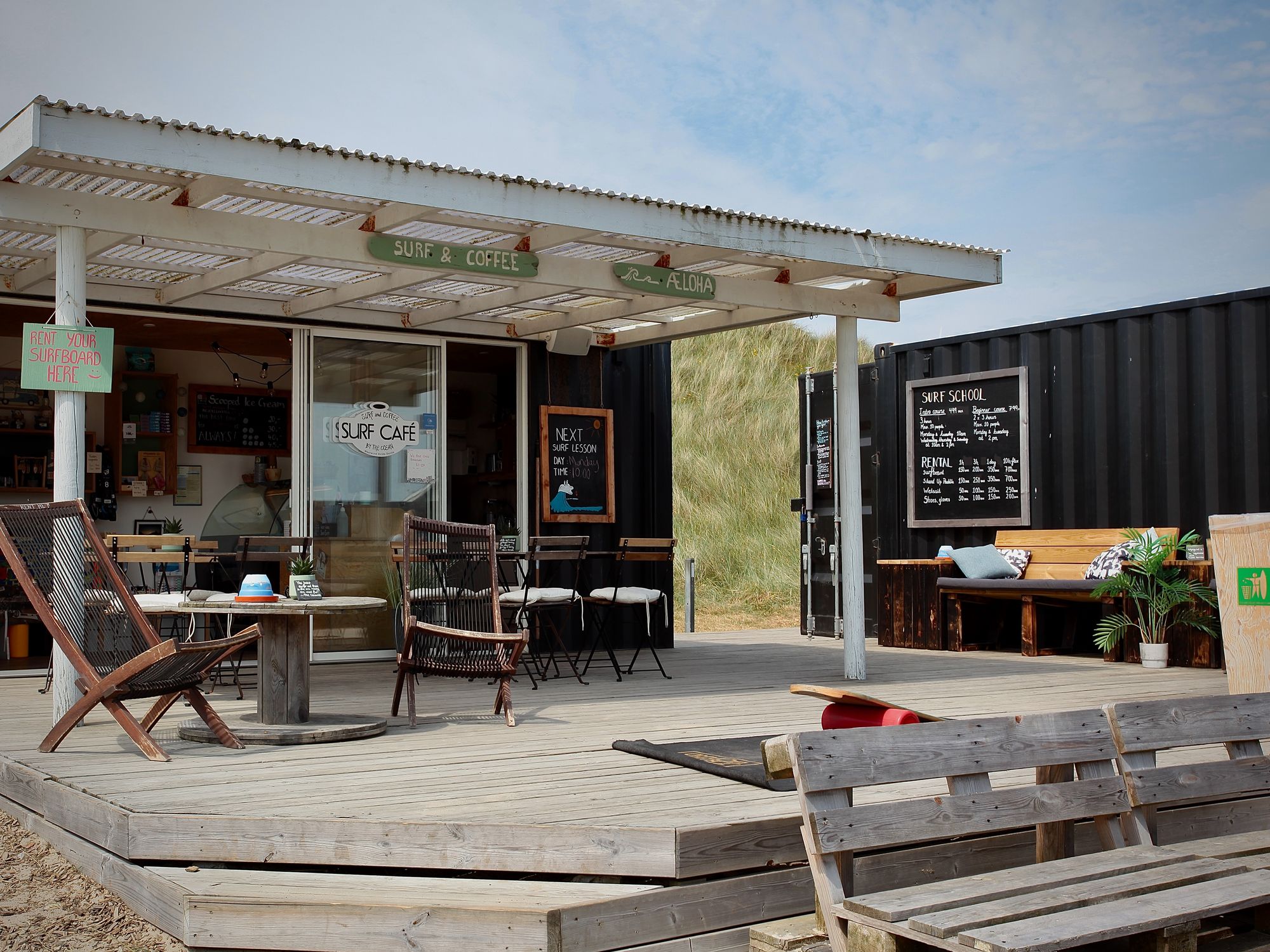 The lounge corner should be comfortable, but at the same time robust; welcoming, but at the same time not too nice; kinda cool. The solution was a wall, 3 benches and 4 small side tables built together into one piece of furniture. The terrace boards are burnt or raw.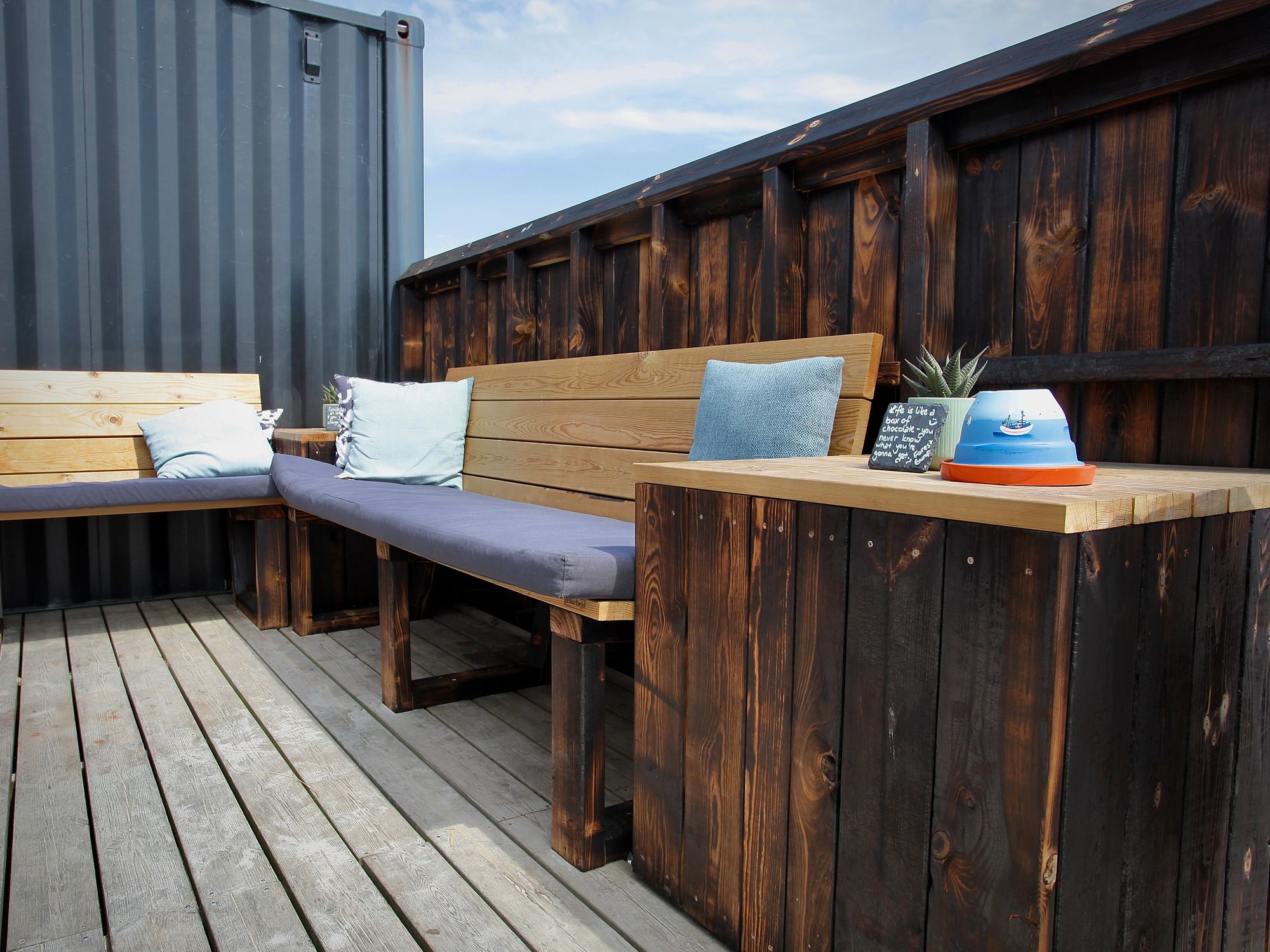 The benches and tables are built in standard pressure impregnated terrace boards; some burnt, some raw.