Hand-painted old wessel boards
Hand-painting has been a niche craft since the digitization of the graphic industry. However, hand-painted signs and boards have a unique expression and authenticity that just can't be matched on a computer; an energy you can simply and truly feel.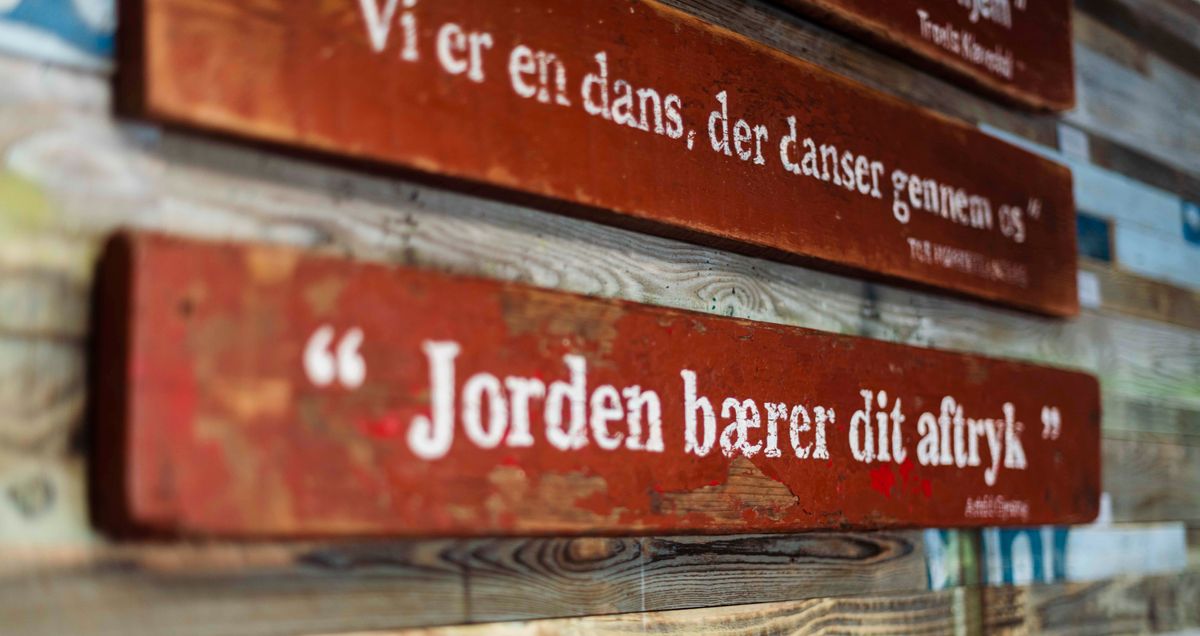 Admittedly, I've always had a soft spot for the old, worn boards that were used on board Hvide Sande's fishing wessels.
Today the local fishing fleet has shrunk to almost nothing and the boards are no longer easy to find. But if I do get my hands on some nice ones, I love to hand-paint them with quotes, names and wise words.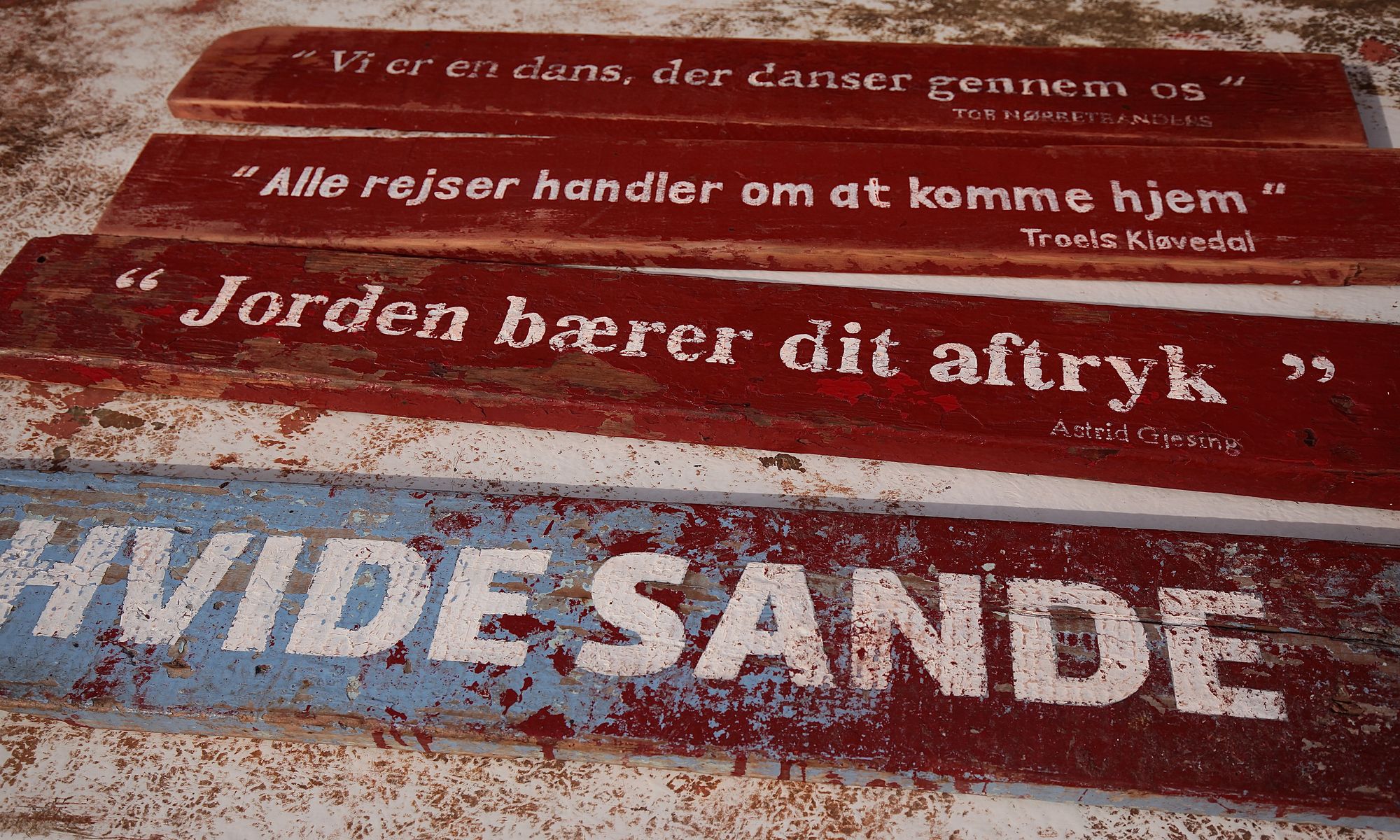 The old fishermen used whatever paint and color they had on hand, and you typically find the old wessel boards in the classic red (bottom paint), purple blue (wessel cladding) and dark grass green (tool sheds); sometimes with the different colors painted over each other, peeling off in layers.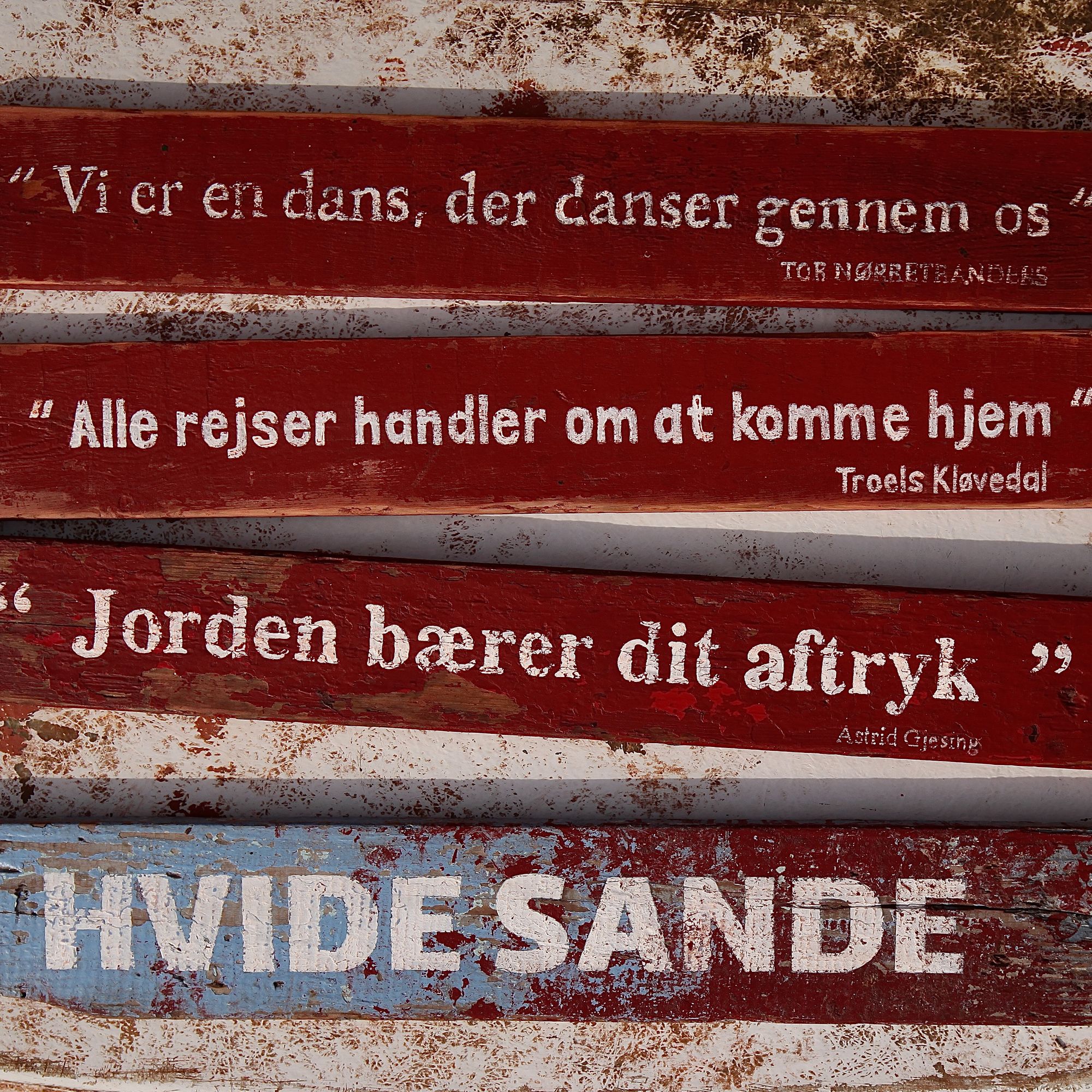 The quotes here are Tor Nørretranders's "We are a dance that dances through us," Troels Kløvedal's "All journeys are about coming home," and Astrid Gjesing's incomparable "The Earth bears your imprint."
And then there's Hvide Sande: the place, that was named after the white sands facing the fjord and, in addition to being the name of the fishing harbor and my hometown, also the name of a TV 2 series made by Deluca Film.
You always find a selection of hand-painted wessel boards and driftwood in my workshop and studio at Tysk'havnen 12 in Hvide Sande. I am also happy to paint boards to order if you have a house name or a specific quote you'd like on your wall.