Greenwashing
A large brightly colored painting made to look good there on the wall. You sense things beneath the surface and perhaps wonder about the pink pool in the middle, looking somewhat like a GPS tracking an hour of throwing sticks with your dog by the sea.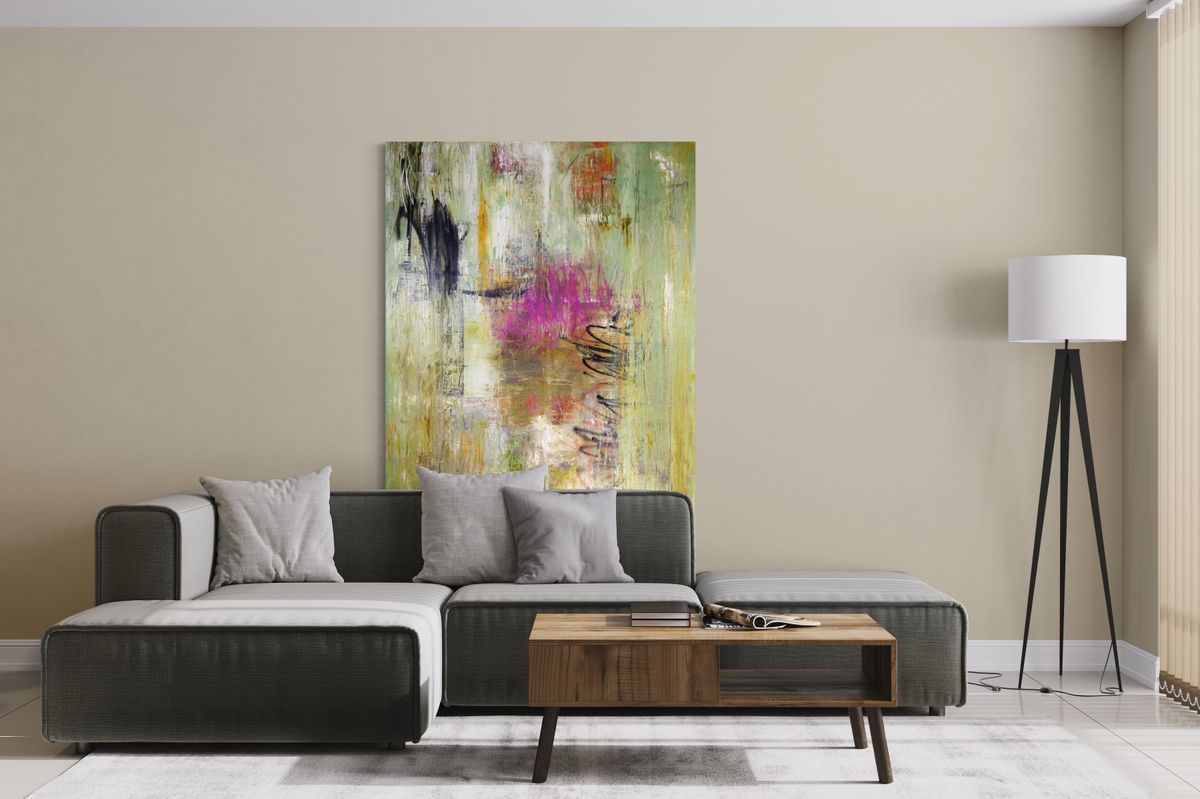 As faithful readers of my blog will know, I have a somewhat strained relationship with much of the climate talk; not least the mile-wide gap between ambitious green objectives and actual realities.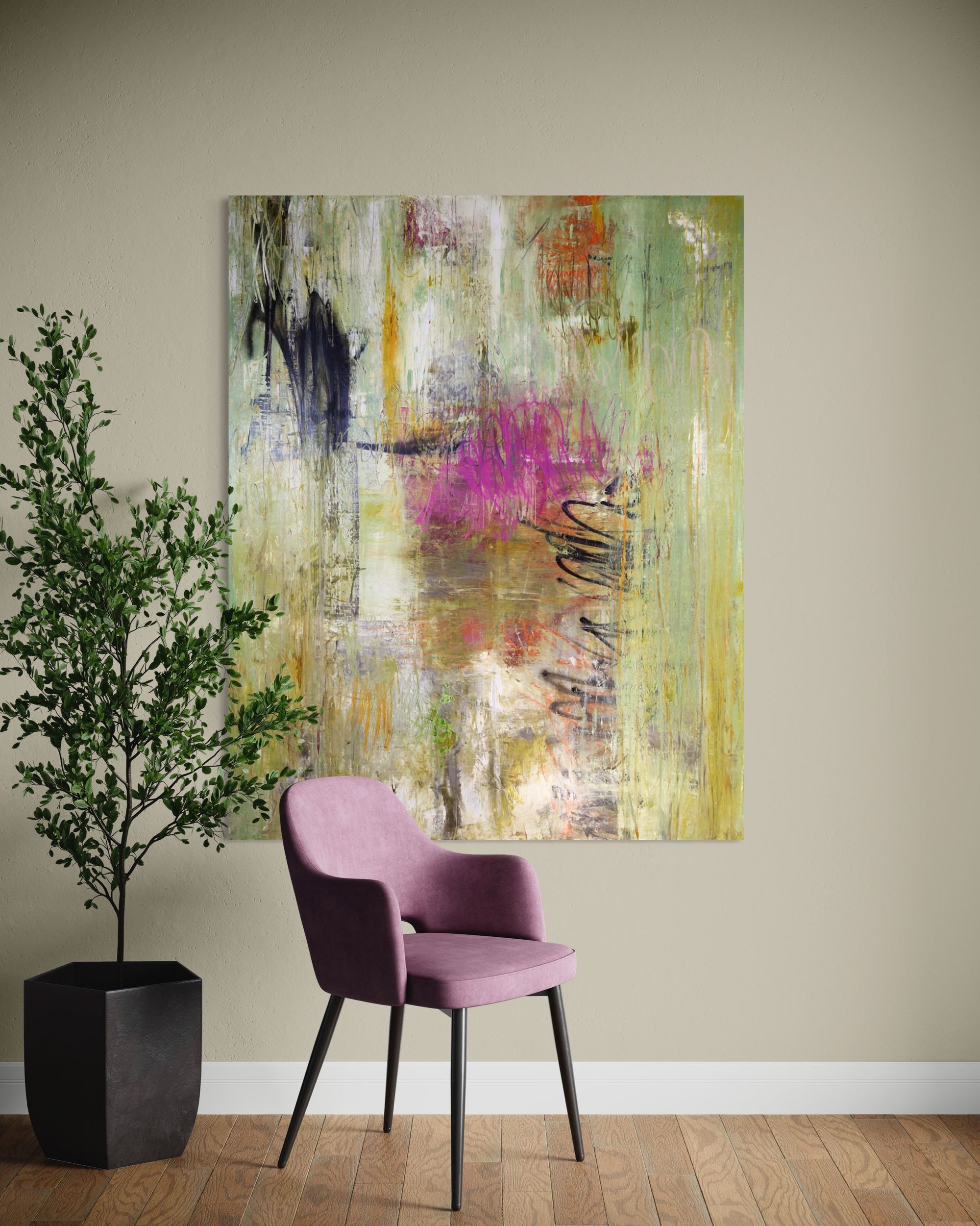 Many politicians and business actors have gotten into the unseemly habit of glorifying their own so-called climate efforts, while the facts are that our emissions still have not really decreased.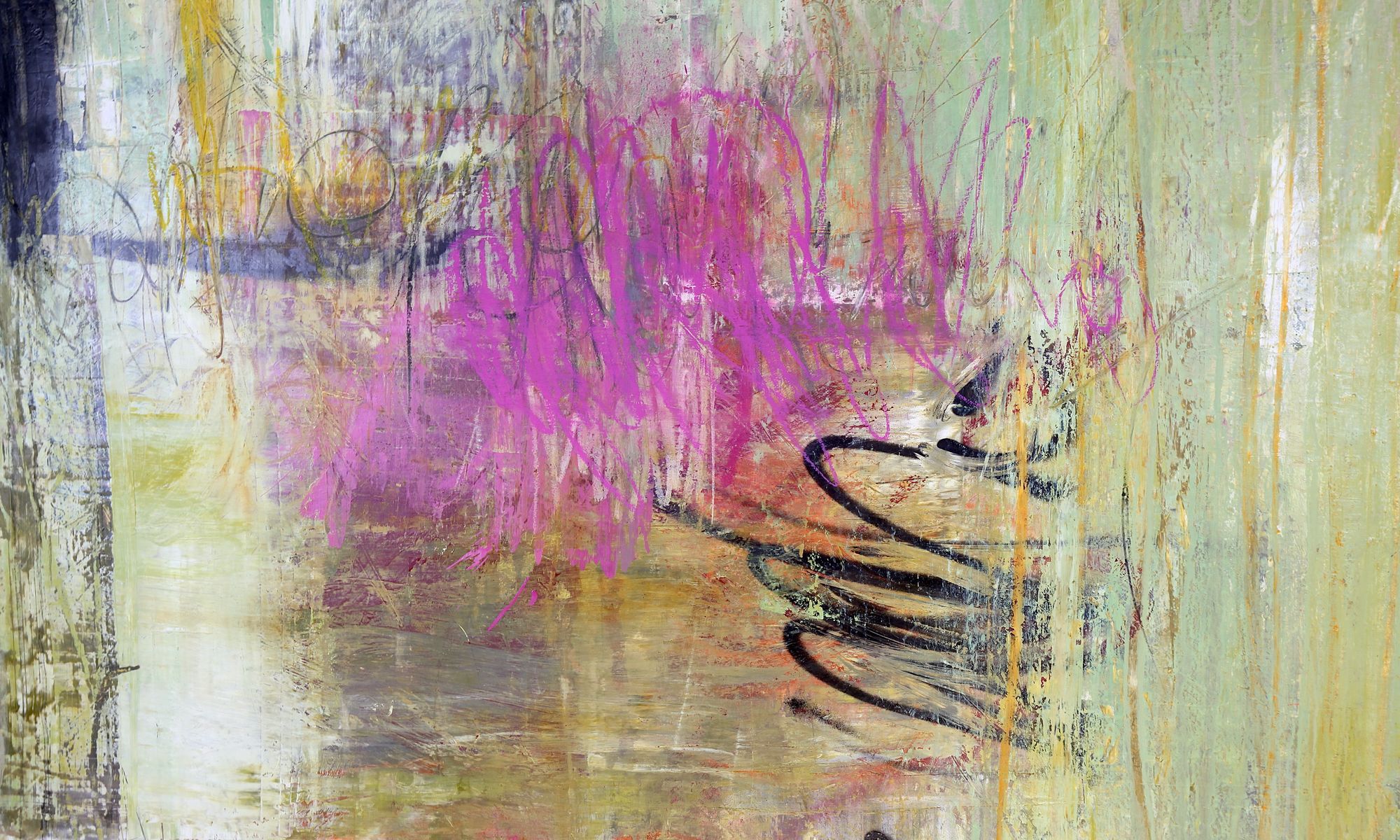 Declarations of intent and 2050 goals aren't going to save the Earth from ourselves, but who knows? Maybe art can make a difference? Maybe art can be the necessary eye-opener and agent provocateur?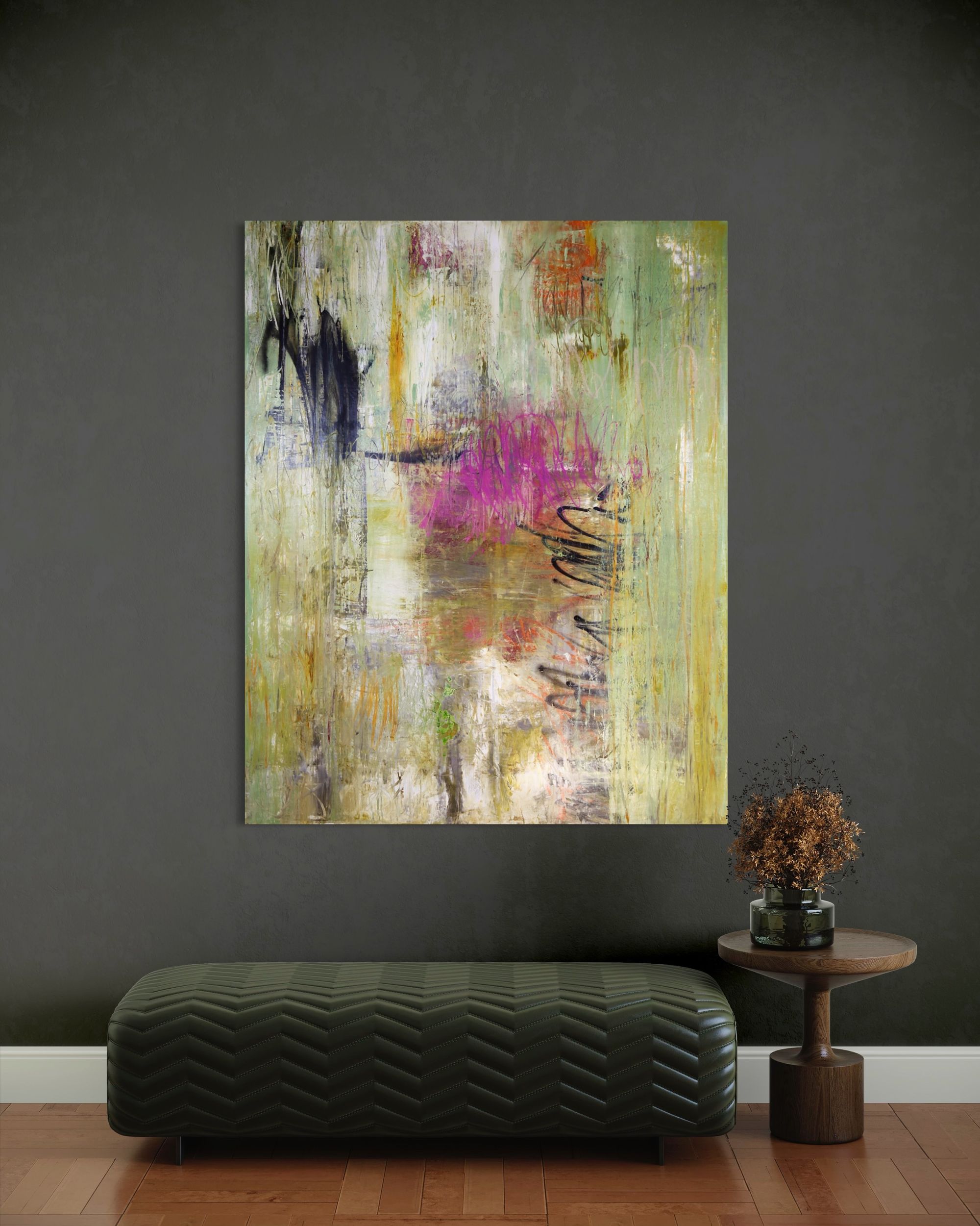 In several rounds I covered this 120 x 150 cm canvas with large quantities of marstal green linseed oil paint. However the finished painting actually is not that green. Thus the title, Greenwashing.
The painting contains lots of layers of experience, underlying overpaints and cover ups, and not least scratches on the surface and traces of internal struggles. Come to think of it, I might as well have called it Political Landscape.