Both the roof and the facade are covered with charred, longitudinal clapboards in Danish Douglas fir. Immediately after charring, the boards are sealed with crystal varnish, which binds the soot and gives extra depth of colour.
Under the boards, the house is covered with diffusion-open wind barrier panels in fiber cement, which ensures a tight, hard-wearing and at the same time largely maintenance-free climate screen.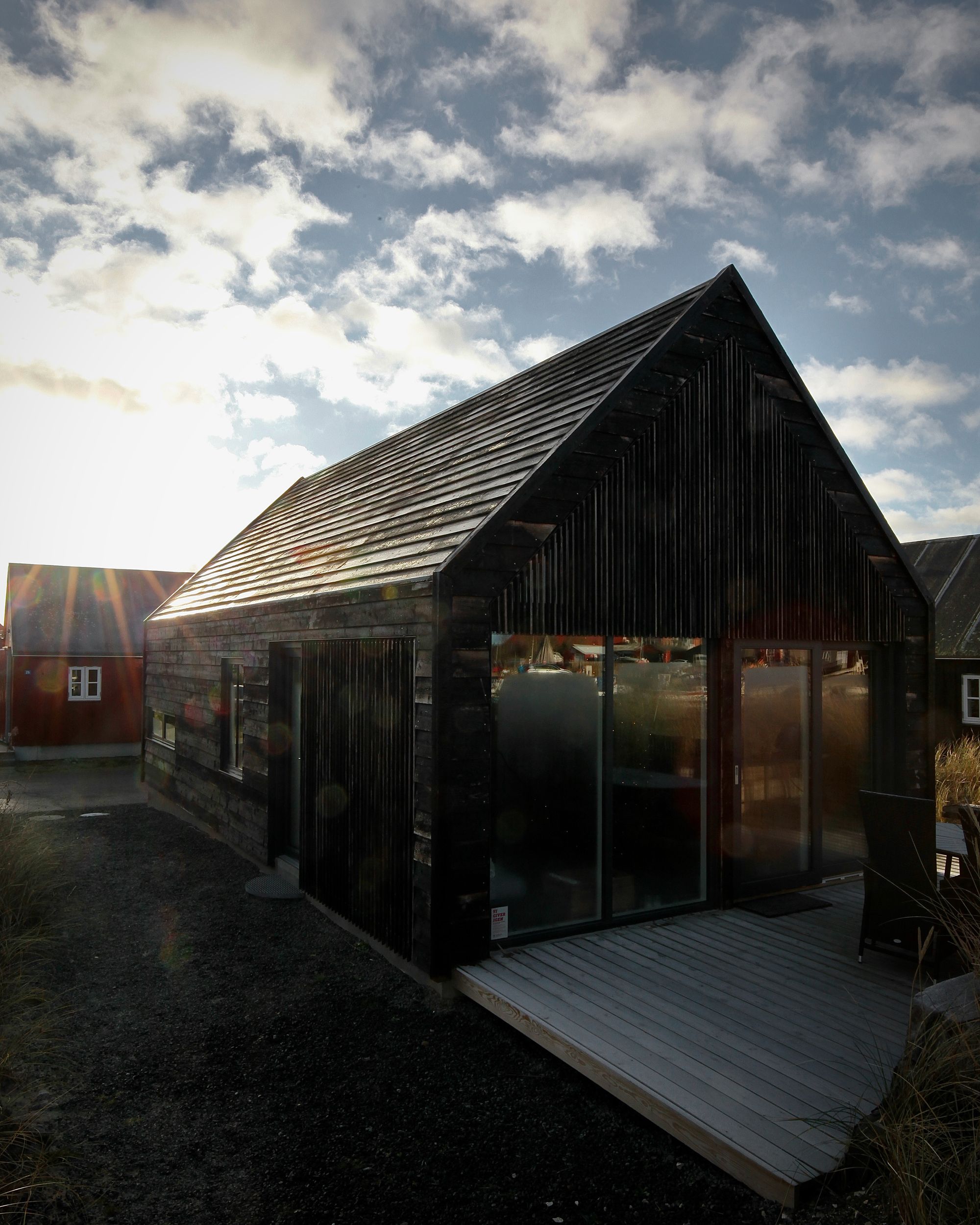 Charring of wood (shou sugi ban or Yakisugi) is an ancient Japanese technique. In Denmark, too, we know examples of burnt and charred wood, used respectively for ships and house foundations, dating back to the Viking Age.
Burning wood is in many ways a fairly sustainable form of wood protection; no solvents, plastics or suspicious petrochemicals.
At the same time burnt wood is extremely resistant to rot and fungus, as a large part of the sugars in the wood's surface have been burned away, and the charred surface naturally repels rain and moisture.