The wood here has sat under the water at Tysk'havnen for a good 111 years, as part of the wharf Vandbygningsvæsenet built for loading materials when the construction of the large dewatering lock at Hvide Sande was begun.
You don't find much 100+ year old wood in West Jutland, and this is the first time I have been lucky enough to get my hands on old wood with such an exceptional history.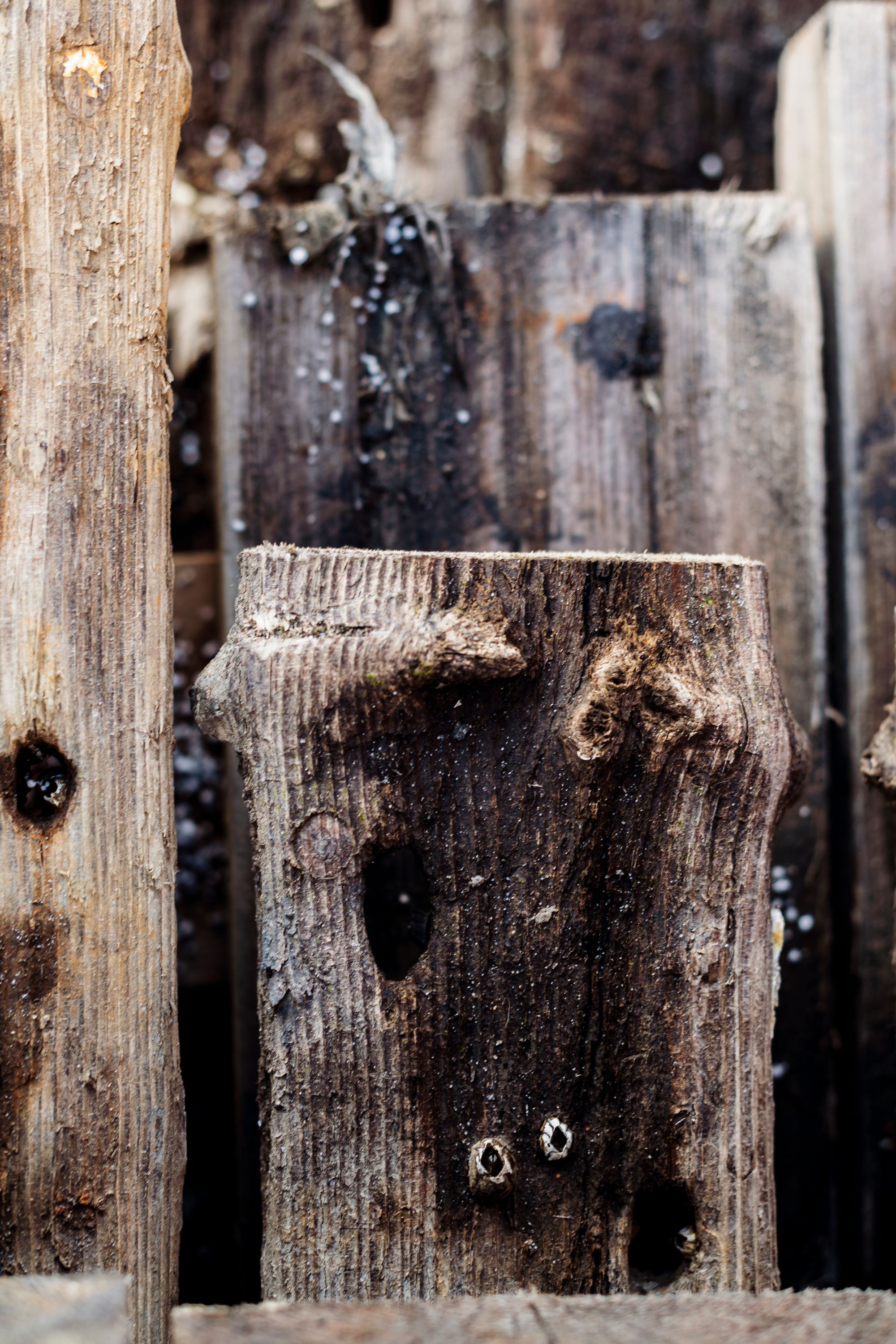 It is conifer wood from Danish forests, and the part of the quay wood that has been sitting down in the mud is intact and fine. In the parts of the wood that has been exposed to the fjord water, virtually all the soft wood has eroded away, which has left some pretty phenomenal surfaces. An expression, a patina and rustic surface that fully complements the wood's history.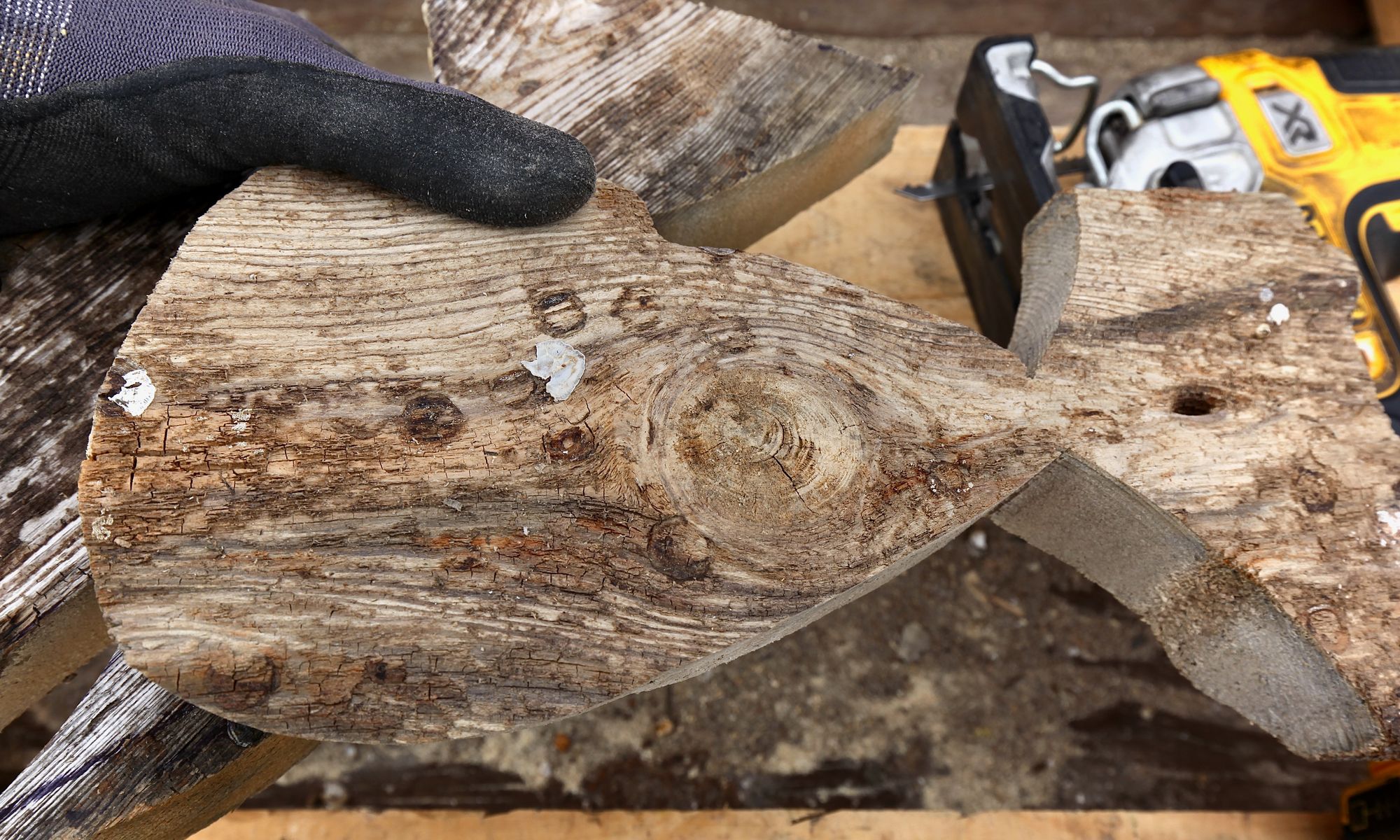 The wood holds an enormous number of possibilities, and I simply love the character and the play of colors that arise when the sanded wood is finally treated with beeswax. Of course, I also love the fact that I can reuse and upcycle old wood that would otherwise just have been sent to the incinerator. It seems to me a sustainable way of creating art and souvenirs.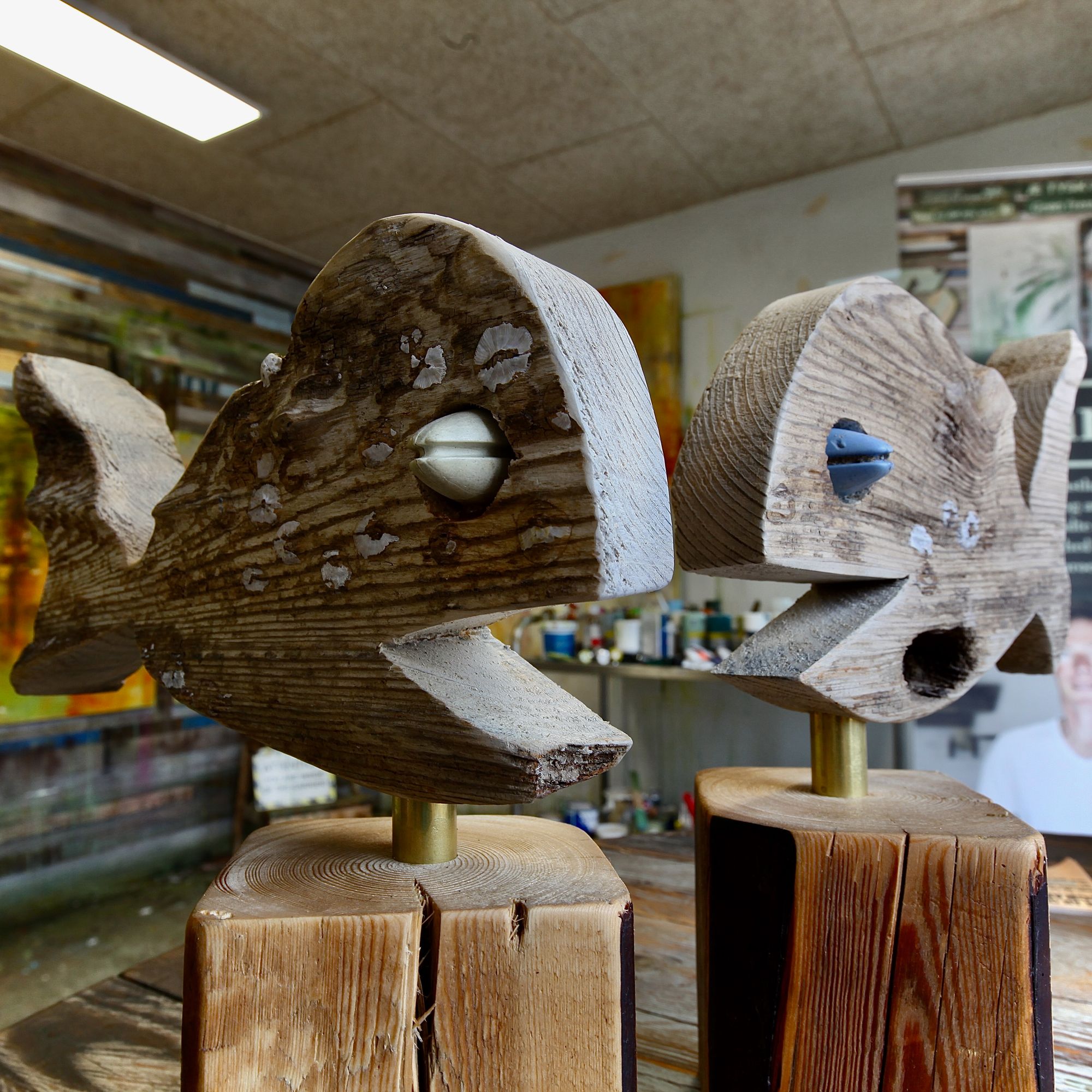 Now that the first batch is sufficiently dry these little fish are my first attempt at upcycling the wood into something different and new. Definitely not the last.
I'll need to refine the fish a bit more before they are ready to swim out into the world, but will of course keep you posted. If you're interested you can see a few more of my projects with various recycled wood on my Danish business page, where there are also links to my blog posts on the subject.